"I will teach you the Parisian
secrets to reach the right weight
and stay there."*

- Dr. Jean-Michel Cohen, M.D., Ph.D.
France's foremost nutrition expert

* Results are not guaranteed and will vary from individual to individual.

What is The Parisian Diet with Dr. Jean-Michel Cohen?
The Parisian Diet is more than a diet— it's a new way of living. It is modeled on healthy French eating habits that will help you attain a slimmer figure without prohibiting any food. You will learn how to eat with pleasure, achieve your Right Weight, and keep the pounds off forever!
The Parisian Diet is available on your smartphone. Take The Parisian Diet with your wherever you go and receive 24/7 support from our team of dedicated nutritionists!
Your Stories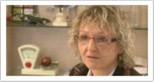 Anne-Marie
"The meal plans work, and the results are incredible."*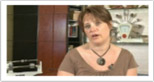 Corinne
"I reached my goal with ease. I was pleasantly surprised."*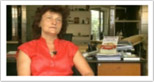 Gislaine
"I met my exercise buddy through the forums. The community really helps!"*
*The testimonials presented are individual experiences that are neither advertisements nor guarantees. As with any diet program, monitored meal plans and regular exercise are required to lose weight for the long term. Always seek the advice of your physician before starting a weight loss program, an exercise program or when changing your eating habits.
It's more than a diet,
it's a way of living!
"For a weight loss plan to work, it must not feel like a diet. To turn it into a real lifestyle, it must be enjoyable, sustainable, and flexible."